Logic, order and artificial intelligence for your warehouse
A comprehensive solution for the management
and optimization of warehouse logistics,
processes and workers with full support for mobile devices.
Welcome artificial intelligence to your warehouse
The mySTOCK® WMS system gives you a warehouse that is truly managed – not just expanded warehouse records or additional bar code readers. Artificial intelligence will give you the optimal location to store goods in the warehouse as soon as you receive them. The system continually assesses inventory volume and the structure of future demand.
Why manage your warehouse with mySTOCK® WMS: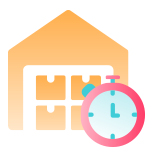 Shorten unloading/storage time
by up to 50 %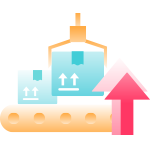 Increase the hourly average item shipping by more than 40 %
Goods handling costs will demonstrably drop by up to 80 %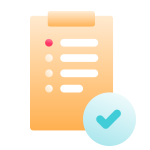 Save inventory time and costs by up to 50 %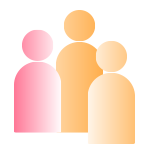 Reduce the number of warehouse workers
by up to 30 %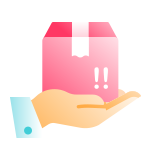 Claims for incorrect or improper shipping will fall by up to 95 %
We have a version for your sector
We have been developing mySTOCK® WMS in cooperation with our clients for years. Based on our
extensive experience we have prepared standardized versions for various sectors ready for delivery.
Take advantage of our expert know-how and take your warehouse to the next level.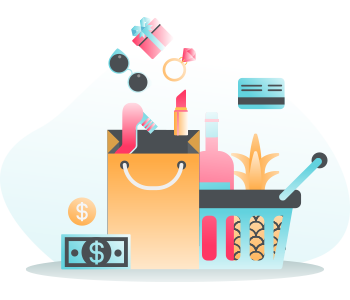 RETAIL
Retail is the ideal WMS version if you are a trading company and primarily store your own goods or goods under commission. If, for example, you don't manufacture anything but assemble products into sets, the assembly service will be right for you. Efficient shipping using multi-picking is a must for your warehouse. You need a solution that encompasses all the important storage processes and offers support for B2B and B2C orders. You will also benefit from the support of several transport companies already in the shipping process, and the integration of specific requirements with respect to packaging, mixed shipments, returns and complaints.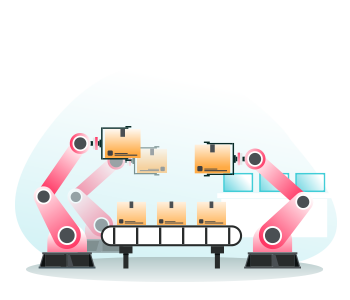 PRODUCTION
You will use this version if you are a manufacturing or retail and manufacturing company. The production version will integrate your current ERP system with effective WMS mySTOCK® processes. This ensures support for storing materials, semi-finished goods and finished goods from the incoming material warehouse through continuous shipments based on the production plan to the storage of finished products.
It can keep records of cooperation and easily handle batch management, or precise records and releases according to FIFI or LIFO. Or it can just support the shipment of finished products depending on the needs of your customers and their specific packaging and documentation requirements.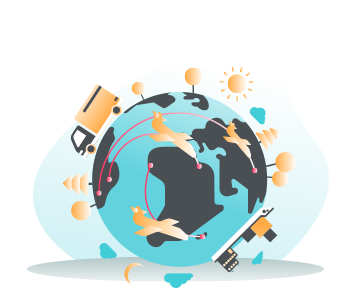 LOGISTICS
The Logistics version is designed for companies that provide logistics services. This is ideal if you operate as a fulfilment company or provide auxiliary services to shipping and forwarding companies that in turn provide internal logistics for affiliate plants or companies within a group.
In the Logistics version you will appreciate the ability to store goods from multiple clients according to turnover. Your warehouse workers will use a uniform system with a PDA user interface that enables you to take advantage of the seasonality of individual clients. This version includes records of price lists for work and logistics services provided to clients and the generation of documents for monthly billing. The universal integration module and the B2B portal facilitate communication and the exchange of data with your storage clients.
Do you have specific processes? Do you think a customized solution would be best for you?
Our experts will advise you – schedule a meeting today!
Get ahead of the competition with the latest technology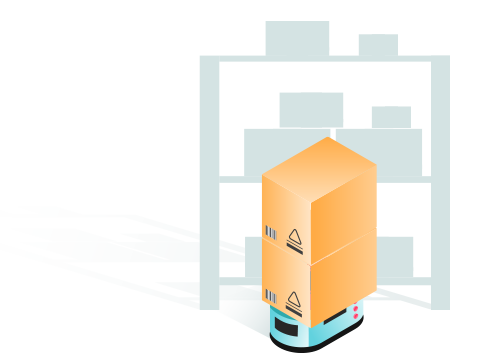 Complete automation of your warehouse will increase efficiency by at least 300 % with a return on investment of 1 to 3 years. Sounds tempting? What do you say?
Free up your warehouse workers' hands and increase warehouse efficiency by more than 30 %! We can easily handle even busy operations and cut down on the long and tedious training time for new and seasonal workers. The system speaks 40 languages.