We're not just a software supplier—we have a comprehensive understanding of warehouse logistics. We will prepare an independent logistics study and detailed analysis for you before the actual implementation. We have specialists in all key areas and can cover all the aspects of delivery from system design to implementation and long-term service. We connect logistics to our customers' business processes. We also take part in tenders for other technologies.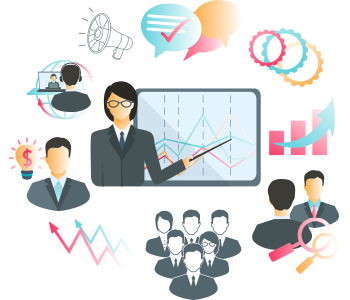 Business analysis
We will evaluate your plans and discuss the key requirements for the implementation of your company strategy together. We will propose changes to company processes and prepare an action plan using modern tools and IT applications. The aim of the business analysis is to map the current situation, prepare a strategic vision for the client company, prepare documentation for the logistics study and then optimize internal and external logistics with WMS deployment. This is done by using information obtained from the company management, inspecting the premises and warehouses, and mapping current processes.
Consultation provides numerous benefits: increased competitiveness and market share, new customers, cost savings from changing or introducing new company processes using IT applications, management control and tools to monitor goal fulfilment.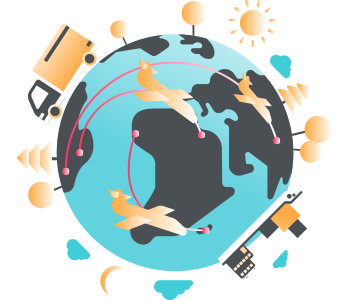 Logistics study
Before the actual WMS deployment, we will carry out a comprehensive mapping of current logistics flows with respect to the desired warehouse expansion. We will propose a concept to develop internal logistics, taking into account growing turnover and planned changes. This takes place in 3 steps – initial company logistics analysis and assessment, warehouse management analysis, and a proposal for a program of changes. If desired, we can also just carry out a logistics audit and identify warehouse bottlenecks.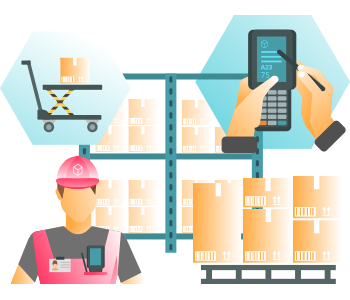 WMS deployment study
We will analyse your current procedures and propose the best solution just for you. The objective is clear – to increase the logistics efficiency, productivity and reliability. We will help you modernize your warehouse with intelligent logistics.